Experience the beauty of balance and inner peace though the sound and vibration of the Fullmoon Singing Bowls, Gong and Tingsha.
About this Event
Join us in this rejuvenating experience, let the sound and resonance of the Singing Bowl collections from The Singing Bowl Gallery bring you peace and harmony through deep relaxation. Singing bowls are a quintessential aid to meditation. The sounds produced by the bowls evoke a deep sense of relaxation in us, allowing the body, mind and spirit to melt away the stress of day-to-day life.
Our Singing Bowl meditation is not related to any religions or mystical believes. Do join us with an open mind. Questions relating to all meditation, religious and energy practices are welcome.
Our Studio
Our Wellness Studio is a space that is dedicated to hosting and conducting sound healing related sessions and training. We also offer personal Singing Bowl Therapy sessions by various Sound Healing Practitioners. Do contact us for your appointment.
Our Facilitator
Christina Shiu, founder of The Singing Bowl Gallery in Singapore, is a Singing Bowl specialist. Christina's learnings and teachings are rooted in the original lineage from world renowned Singing Bowl Master teachers, Santa Shakya and Shree Shahi. She has been consistently offering sound bath meditation sessions and Singing Bowl Workshop monthly for the pass 5 years. Many of her students are now offering singing bowl events in major yoga studios and wellness centres. She has also been invited to train spa practitioners in luxurious hotels in the region and performed in opening ceremonies of regional events. She also conducts wellness sessions with the singing bowls for corporations and government agencies in Singapore.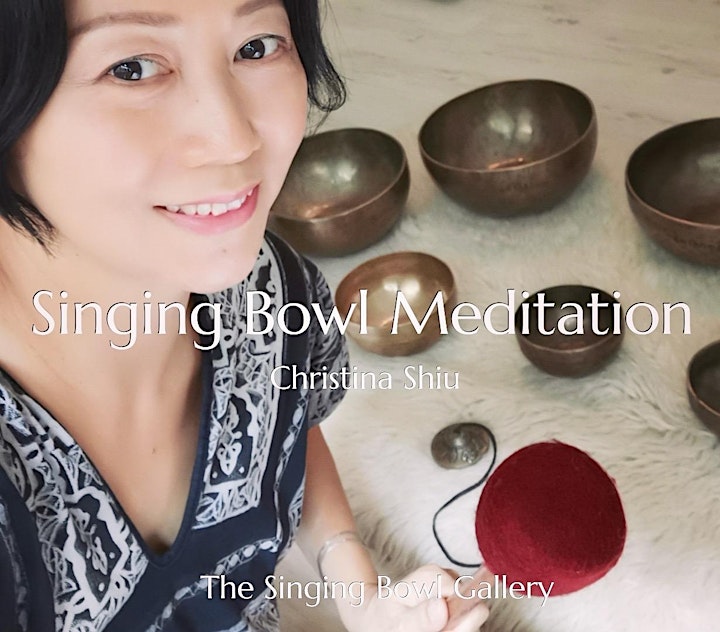 Event information:
Name: Sound Bath by Christina
Date: 19, Sep 2020
Time: 530pm
Address: Location The Wellness Studio by The Singing Bowl Gallery 33 Erskine Road #01-02 Singapore, 069333
Contact Person: The Singing Bowl Gallery
Phone: NA
Email: dontreply@dontreply.com
Website: https://www.eventbrite.sg/e/sound-bath-by-christina-tickets-114239030014?aff=ebdssbdestsearch
Location