Looking for a perfect venue where you can hold your grand birthday party? Or planning to surprise your loved one with a simple but memorable birthday get-together? Regardless of how big or small the event is, we've listed the highly recommended venues where you can have the best birthday celebration in Singapore!
We know how stressful it is to organise a birthday party. There's a lot of things that you need to take care of and so, to help you manage your priorities, we've gathered all the most amazing places that'll give you a good start on planning your ideal birthday celebration.
Whether you want an exclusive event space, cosy cafe, or luxurious restaurant, we've got you great venues for the best birthday celebration in Singapore! Check them out!
1. The Fun Empire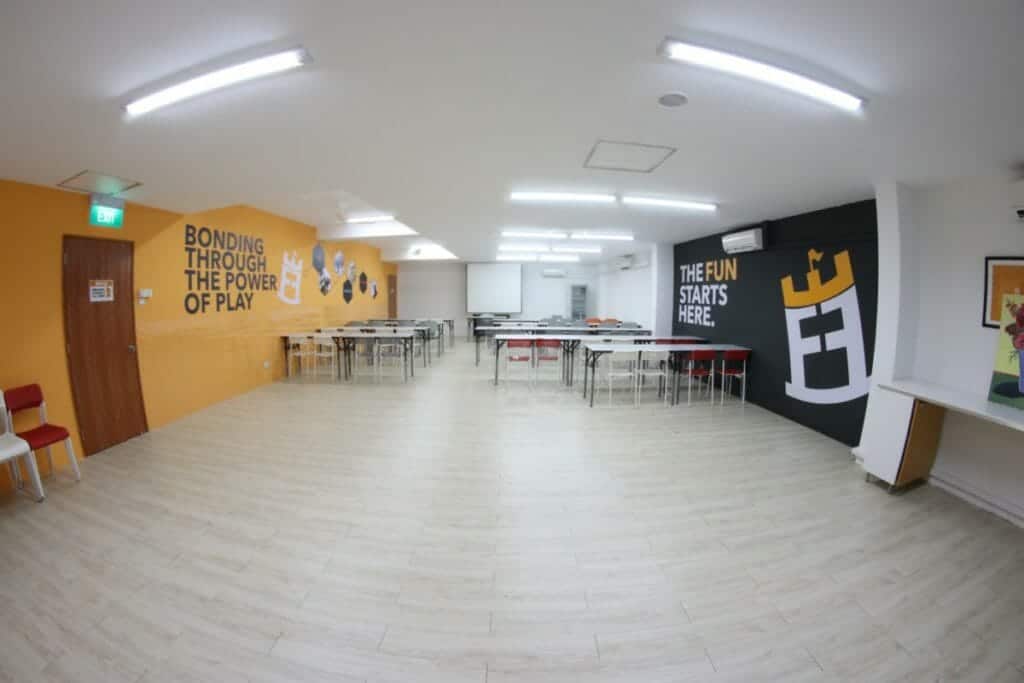 | | |
| --- | --- |
| BEST FOR | Adventurous and creative games |
| PRICING | Birthday Packages |
| WEBSITE | https://www.thefunempire.com/ |
| ADDRESS | 5B Guillemard Road, Level 3 Wing Fong Building, Singapore 399685 |
| CONTACT DETAILS | +65 6515 4146 , +65 6816 1998 |
| OPERATING HOURS | Daily, 9am–10pm |
At The Fun Empire, you can have the most exciting birthday party ever! With their dynamic activities, you and your guests can enjoy a variety of games suitable for everyone!
This includes laser tag, pool ball, escape puzzle, art jamming, workshops, and many more! Moreover, they offer themed packages where you can get food catering, photography, medics, bus transport, and more additional services.
The activities will also be hosted by trained facilitators so you can rest assured that everything will go as planned and you can have the best birthday celebration in Singapore!
Highlights
Convenient event locations islandwide
Customised themed packages
Customer Reviews
Many customers shared their fun and thrilling experience at The Fun Empire. They said that all the invited families were able to have a good time while playing the interactive and intellectual games here.
A customer posted this feedback:
"Highly recommend The Fun Empire to any parents looking for ideas for their kids birthday party! Was tasked to plan my son's birthday party and had no clue where and how to start planning for it. Really thankful for Steph from The Fun Empire who recommended many fun and unique activities! My son and his friends HAD A BLAST playing neon laser tag and neon archery tag! The venue (Hyperspace) Steph recommended was amazing too! Thank you The Fun Empire! Looking forward to plan my daughters birthday party with you guys soon!"
2. The Halia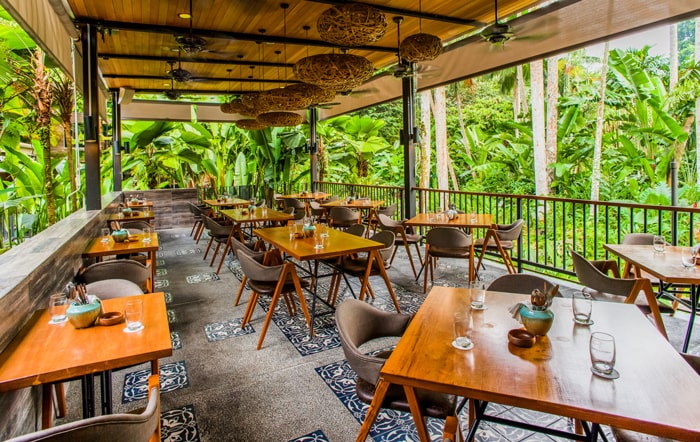 BEST FOR
Nature-inspired birthday celebration
PRICING
Menu
WEBSITE
https://thehalia.com/
ADDRESS
1 Cluny Road, Ginger Garden, Singapore Botanic Gardens, Singapore 259569
CONTACT DETAILS
(65) 8444 1148
OPERATING HOURS
Monday – Thursday*: 9.00am – 9:30pm

Friday & Eve of PH: 9.00am – 10.00pm

Saturday: 10.00am – 10.00pm

Sunday & PH: 10.00am – 9:30pm
For a nature-friendly celebration filled with healthy and tasty menu courses, you'll definitely love the scenic view and food selections at The Halia. The theme of the restaurant is inspired by a garden park surrounded by majestic palm trees and nature.
They serve signature fusion dishes, combining modern European and Asian cuisine. You can choose from among their offered buffet packages that essentially consist of vegan dishes.
So, if most of your guests are vegetarian, you can introduce them to the restaurant's fresh and innovative healthy dishes! They've also partnered with Garden Events Singapore to create your ideal event.
Highlights
Vegetarian buffets
Serene garden park
Customer Reviews
The Halia has become a go-to restaurant for many locals, especially for those who are planning to organise a personal event. This is because of the peaceful ambience and delightful dishes here that gave clients the best birthday celebration in Singapore.
Here's a review from one of their customers:
"Excellent place to bring your date. Celebrated my birhtday here with my fiancee, great ambiance. Weve tried the chili crab pasta and the wagyu ribs. The food is a bit pricey but its both delicious so its worth it. As we enter the restaurant their staff gives us a warm welcome and is polite and attentive in our needs and request. You will also love the place if your a nature lover since its inside the botanic garden so its good to walk around to relax your full stomach."
3. Kara Moments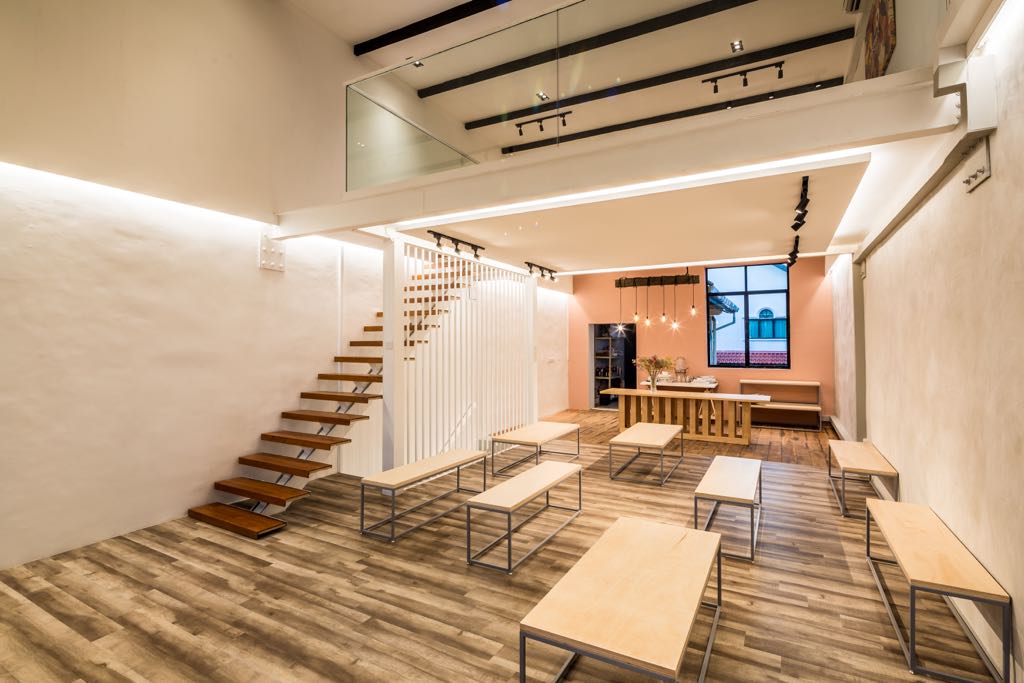 BEST FOR
Private and cosy space
WEBSITE
https://wearespaces.com/spaces/x/803
ADDRESS
Bukit Timah Rd, 617, Singapore 269718
CONTACT DETAILS
+65 6468 8940
OPERATING HOURS
Weekdays: 11am–10pm

Weekends: 10:30am–10pm
Birthday celebrations are not always meant to be grand. And if you prefer a simple and intimate gathering where you can spend a lovely time with your family and a selective group of friends, then you should take a look at the services of Kara Moments.
It's an exclusive private event space located above the Kara Cafe and Desserts Bar. It's a warm and bright two-floor loft that can accommodate casual gatherings and give you the best birthday celebration in Singapore!
Highlights
Lunch and dinner full course meals
Simply and cosy vibes
Customer Reviews
Customers said that they felt a sense of home during their dining experience at Kara Moments. They also said that it's the perfect place to spend special time with close family and friends.
A customer gave this feedback:
"We recently had a private event at Kara Moments and we found the place has good privacy and the interior decoration is very cosy and welcoming – to sum it up it feels like home. The event place includes sound system and projector set so it will be handy for those planning to use them. Food wise – we ordered the basic menu catering and it was delicious! Food portions were generous and all the guests thoroughly enjoyed it. Special mention to Hans and Lora (Kara Cafe Manager) for being very accomodating for our event and we definitely recommend the space for those who intend to hold private events."
4. Dusk Restaurant & Bar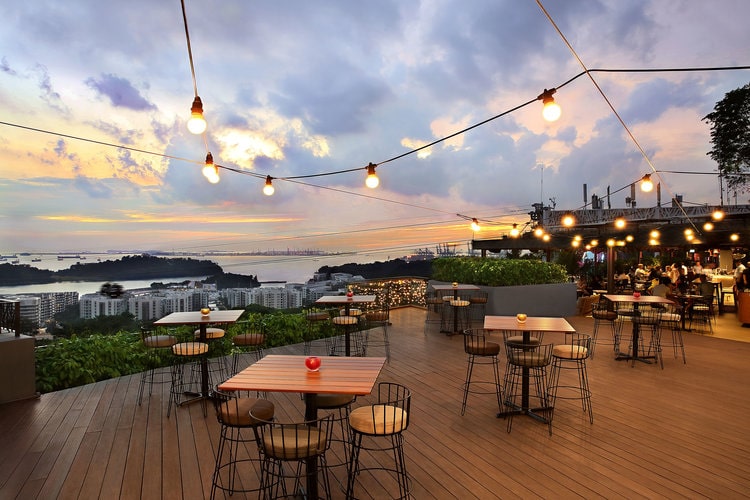 BEST FOR
Skyscape view
PRICING
Menu
WEBSITE
https://www.onefabergroup.com/dusk
ADDRESS
Faber Peak Singapore, Level 2 109 Mount Faber Road Singapore 099203
CONTACT DETAILS
(+65) 6377 9688
OPERATING HOURS
Monday – Thursday, Sunday: 4:00 PM – 11:00 PM

(Last Order: 10:00 PM)

Friday, Saturday & Eve of Public Holiday: 4:00 PM – 2:00 AM

(Last Order: 1:00 AM)
At Dusk Restaurant & Bar, you can have a classic birthday event with a calming and captivating view of the sunset. The place is surrounded by lush rainforest, giving you a dreamy and panoramic view of Sentosa Island and Harbourfront.
Nothing beats a laid-back birthday party where you can just chill out and relax and listen to some live band performances. So, if you prefer this kind of concept, then you can surely have the best birthday celebration in Singapore!
Highlights
Monthly specials
Live band performances
Customer Reviews
Many customers said that they had a relaxing and satisfying experience at Dusk Restaurant & Bar. They also complimented the delightful modern cuisine and refreshing cocktail drinks.
A customer shared this story:
"Was there for a birthday celebration. We were blown away by the view from sunset to night. Food was good and service friendly but not intrusive. Must orders-tiger prawn capellini and the Guinness dark chocolate cake! Reservations are recommended!"
5. Cafe Melba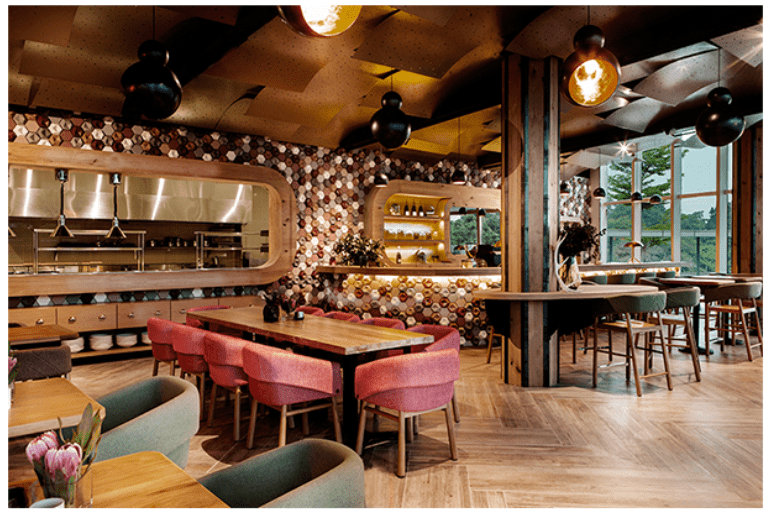 BEST FOR
Fine dining experience at a casual place
PRICING
Menu
WEBSITE
https://www.cafemelba.com.sg/
ADDRESS
90 Goodman Road, Goodman Arts Centre, Blk N #01-56

Singapore, 439053

CONTACT DETAILS
+65 6440 6068
OPERATING HOURS
Weekends & Public Holidays from 830am – 10pm

Weekdays from 10am – 10pm
Cafe Melba features savoury menu specials with a combination of Melbourne and Asian gourmet cuisine. This place is an amazing getaway spot from the busy and stressful city life.
They've become a favourite restaurant for book and music lovers, foodies, and even parents. That's why this can be the ideal place to have your best birthday celebration in Singapore!
Highlights
Fusion cuisine
Kid-friendly atmosphere
Customer Reviews
Customers loved the simple and relaxing ambience at Cafe Melba. Here's feedback posted by a customer:
"Customer service and ambience was great! The service team even planned a birthday surprise for my wife which she loved it and was very much appreciated. Would come back here again."
6. Singapore Yacht Charter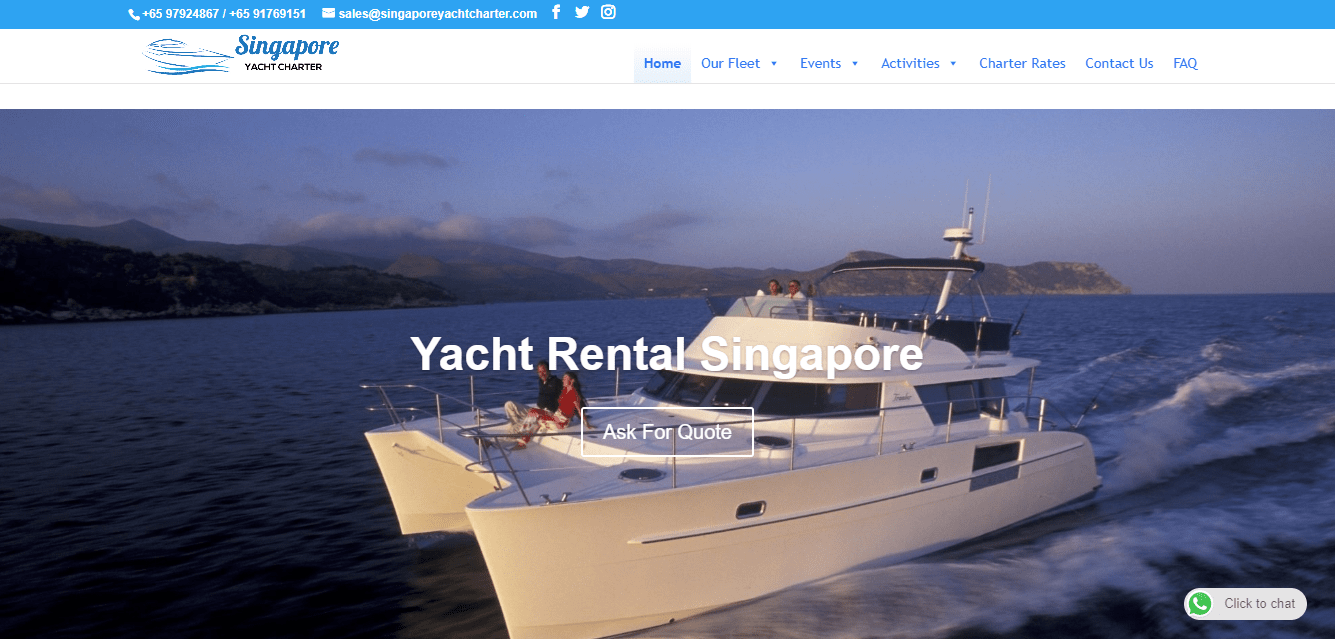 BEST FOR
Wide Selection of Yachts
SERVICES
Corporate Events, Parties, Weddings, and Vacations
WEBSITE
https://singaporeyachtcharter.com/
ADDRESS
11 Cove Drive, Sentosa Cove, Singapore 098497
CONTACT DETAILS
+65 97924867+65 91769151

sales@singaporeyachtcharter.com

OPERATING HOURS
Monday – Friday, 9:00 AM – 10:00 PM
Singapore Yacht Charter is one of the most in-demand yacht rentals on the island. This is mostly due to the fact that their services won't make a dent on your savings. And yes, this includes their high-class luxury yachts that can be rented for birthday celebrations.
Another reason why they've landed a spot on this list is their meticulousness. Not a single yacht handled by Singapore Yacht Charter is left unkempt after use, since the team goes out of their way to clean and maintain all their yachts.
On top of their professional crew, they also make sure that clients have not only a safe adventure but an unforgettable one as well.
Over their years of operation, they have managed to garner a huge following of loyal clients who all turn to their services for their events and functions.
Aside from birthday parties, all of their yachts are open for fishing trips, weddings, wedding pictorials, weekend getaways, and many more! If you have an event in mind, you can make it a lot better by availing of the services of the best yacht charters in Singapore.
Highlights
Competitive rates
Friendly sales representatives
Experienced captain and crew
Customer Reviews
Take a look at some of the reviews detailing the excellent services of Singapore Yacht Charter:
"Great service! Thanks to LeNa for organising and Daniel for making sure we had an amazing time on the yacht and always keeping us safe. We were able to enjoy our own food and drinks as well onboard which was very convenient!'
"We really enjoyed the time on board No Name Two, Great yacht, almost new, clean and spacious. Crew was very service minded and helpful. Also very good information in front of the Yacht office. Recommended!"
7. Marché Mövenpick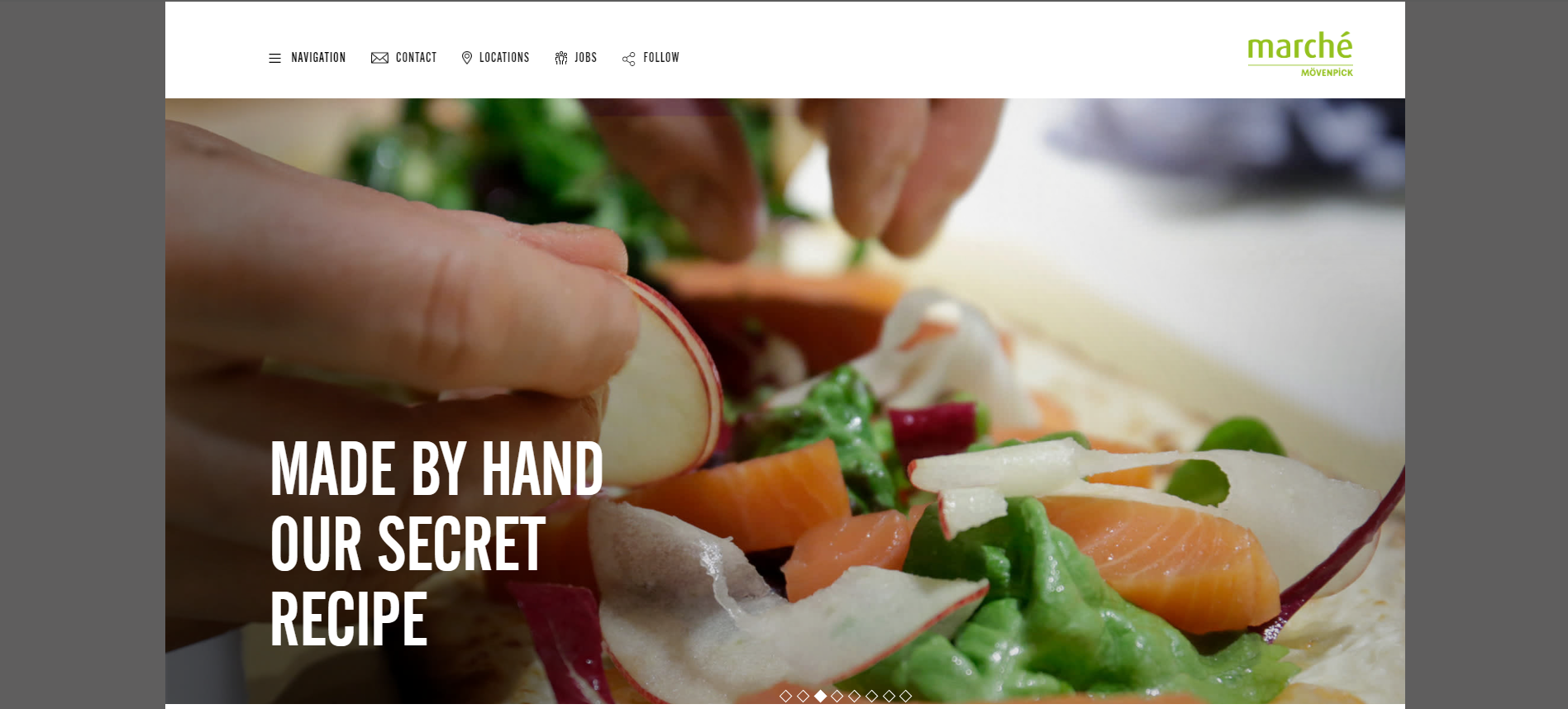 Craving some European food? Worry no more, for Marché Mövenpick has got it for you! Marché Mövenpick is a Swiss marketplace restaurant that offers a wide selection of fresh and healthy products, where you can tuck into delicious, authentic European delights cooked live.
Marché Mövenpick, unlike other restaurants, prefers to cook for their customers in a warm, open kitchen – the kind you'd find at a lively market. In addition, the Marché Mövenpick chefs hand-prepare their food, which is made from fresh, local ingredients.
In this way, the customers are assured about the freshness and safety of the food that they are going to eat. On the other hand, it also provides a tourist attraction for the non locals.
Highlights
Competitive rates
Friendly sales representatives
Experienced captain and crew
8. Play Nation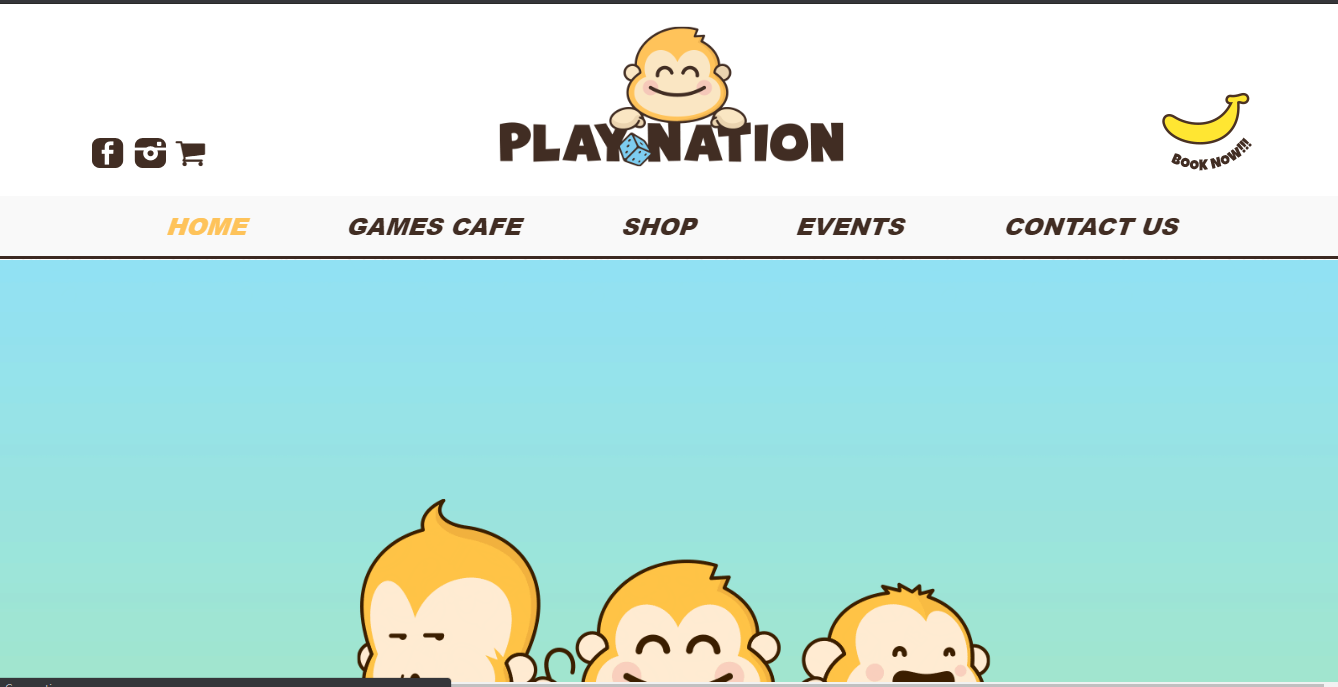 BEST FOR
Team Building Activities and Games During Special Events
SERVICES
Corporate Events, Birthday Parties, Weddings, Gatherings
WEBSITE
https://playnation.com.sg/
ADDRESS
58 Prinsep St, Singapore 188686
CONTACT DETAILS
6336 9578 l kaijun.wong@playnation.com.sg/ kailin.wong@playnation.com.sg
OPERATING HOURS
Mon – Thu : 12pm – 11pm
Fri : 12pm – 2am
Sat : 2pm – 3am
Sun : 2pm – 11pm
If you're looking forward to making your birthday a blast this year, then there is no better place to visit than Play Nation. Since its establishment in 2009, it has already expanded extensively across Singapore, producing a total of three branches within the country.
Whether it is your family, colleagues, friends, or even everyone you know– no matter who you decide to tag along, the level of fun you'd get to experience at Play Nation never strays from its maximum. There is a wide array of games, activities, and even food to choose from; all you have to do is pick!
Win yourself a full birthday experience by celebrating at Play Nation. Not only will you get to enjoy the activities, but you will also achieve quality bonding time with your loved ones.
Highlights
Video game restaurant
Affordable and delicious foods
Suitable for all ages
Customer Reviews
Many customers shared their fun and thrilling experience at Play Nation. A customer posted this feedback:
"Very professional and helpful staff.
I had a celebration there and they provided quality service throughout the whole preparation and execution. Definitely a place to consider!
My friends enjoyed their time there very much.
Thanks Play Nation!."
And that's our list of venues for the best birthday celebration in Singapore! What do you think about our recommended places? Do you already know which one you'd prefer to visit? Let us know all about it!
And if you'd like to explore and visit more places with affordable menu selections, you may see these best buffets in Singapore! They also cater to birthday celebrations and other personal events, so you may also find the right venue from these options!
Images are taken from each company's official website/social media.