Singapore's bar scene has blossomed tremendously in the past couple of years. Not only do we have some of the best bars in Asia, we also have plenty of local talent flying our flag high and big overseas names landing on our shores with exciting new concepts.
We take a look at some of the new bar openings in town, along with refreshed menu at familiar joints. This month, sip on sugar-free cocktails, revisit Singapore's history through drinks at Club 5, and more.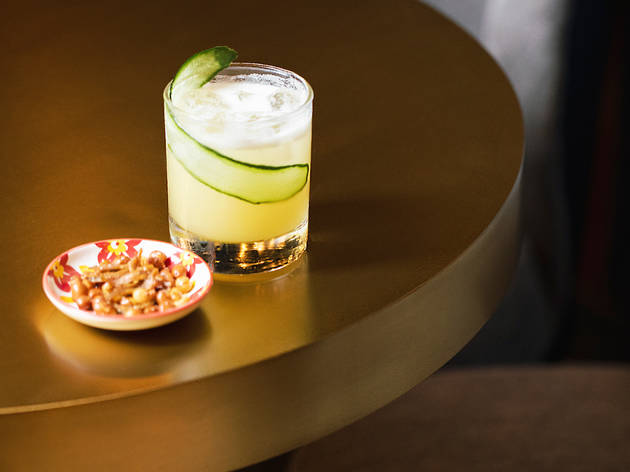 Club 5 first started some 35 years ago as a dance club. Today, the space has been reimagined into a bar, complete with stylish details made to exude an old-world charm. Brass accents and vintage light fixtures help add character, and texture, to the romantic drinking hole. Even its menu pays homage to history; cocktails are inspired by the culturally rich neighbourhood that the bar is located in. Start the night down Beach Road, one of Singapore's earliest road, and try the 20 Houses Tonic ($18), where gin and tonic come spiced up with notes of cardamom. Or visit the colourful Arab Street and sample the Nasi Lema'rgarita ($20). Instead of creating a divisive savoury cocktail, this nasi lemak-inspired margarita is an approachable mix of coconut tequila with homemade pandan and chilli syrup.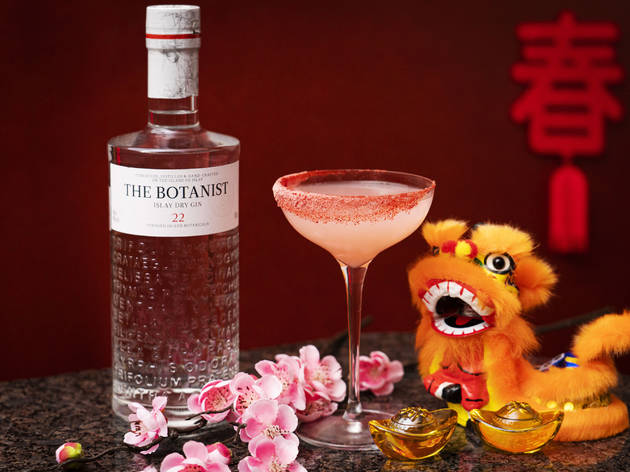 Junior The Pocket Bar's Chinese New Year pop-up
The thematic bar is switching up its Japanese-inspired Washi line-up to launch a festive Lunar New Year pop-up, happening from January 27 to February 27. Step inside and be greeted by an overhanging paper dragon – complete with jazzed up festive tunes, auspicious murals, and a new cocktail menu ($25) that puts a boozy spin on this season's classic flavours.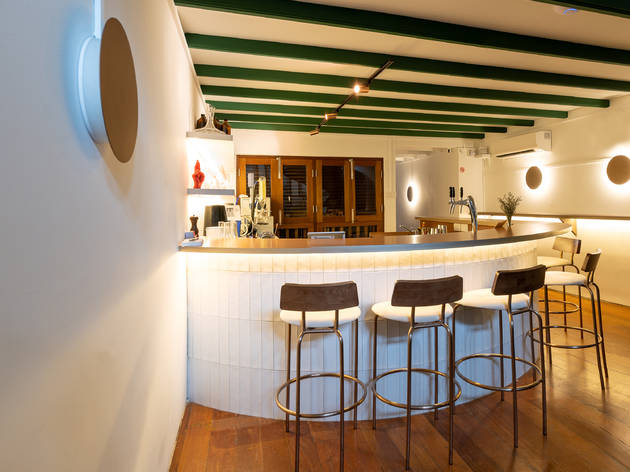 There are no saccharine cocktails to be found at Persea; instead, the keto-friendly restaurant and bar shakes up sugar-free concoctions that are easy to sip. Chrysantonic ($16) is an almost bittersweet take on the chrysanthemum-spiked gin and tonic, while the Pa'low'ma ($16) is a skinny yet refreshing drink to imbibe. Persea even distills its own 'coke' – a secret, skinny variant – to create a version of rum and coke ($18).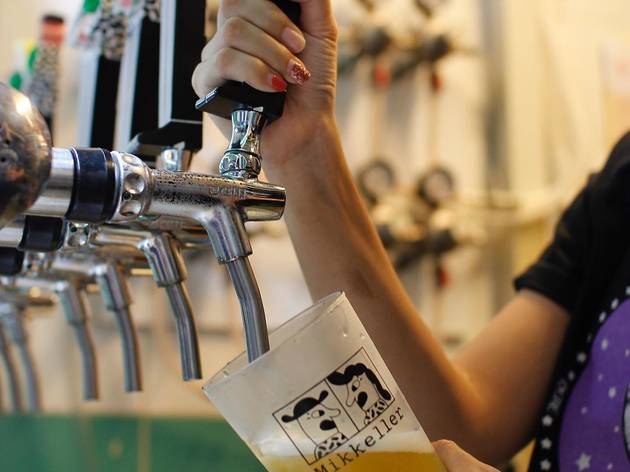 The Copenhagen-based craft beer brand is once again, reopening in Singapore. This time, it is heading to Chinatown Complex Food Centre as a pop-up. You'll find a rotating tap list that spotlights various signature brews by Mikkeller, along with brews from other labels.